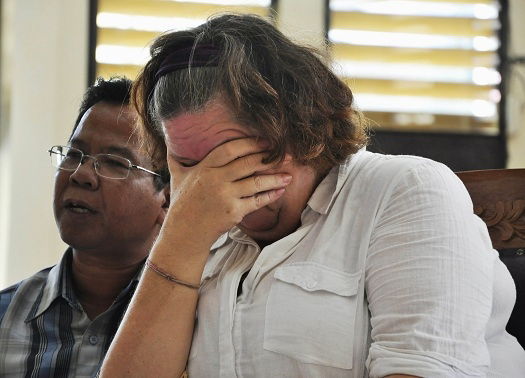 Lindsay Sandiford, a grandmother who faces death by firing squad for drug trafficking, has lost her appeal at the UK's highest court over the lawfulness of a Government policy not to offer funding for legal representation to Britons facing overseas capital charges.
She was convicted last year of trafficking drugs into Bali. She was sentenced to death by firing squad by the Indonesian court.
Her QC, Aidan O'Neill, claims that she is defending herself with almost zero representation and that her original defense was only possible thanks to donations. The court underlined that, despite their decision, the judges acknowledge that Sandiford's life is in jeopardy and they will review the policy of not funding overseas capital charge defence in her case.
O'Neill told the Supreme Court: "The current situation of the appellant is that she has one last chance of seeking review or appeal through the courts against the death penalty being carried out on her – by way of application for judicial review to the Indonesian Supreme Court. This requires a detailed knowledge of Indonesian law."
He concluded: "The appellant is, however, effectively without legal representation in Indonesia to allow her to pursue this line of judicial review, and she has no access to any further private funding which might otherwise allow her to instruct a suitably qualified lawyer."