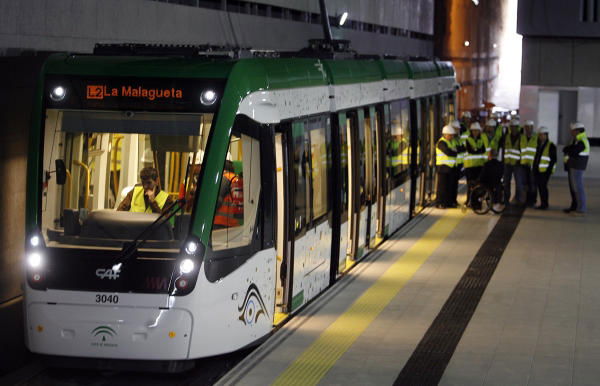 THE Malaga underground system will be opened on July 30 and will be free – for the first day only.
 This partial opening will connect the Calle Martin Carpena area with the Teatinos area running through the main station of Maria Zambrano which, for the moment, is the most central stop.
 Negotiations with the concessions contracts have set back the opening, which was supposed to take place on July 12, but it will still take place within the time promised by the Department of Development which had promised to open it in the month of July.
 Francisco de la Torre, mayor of Malaga, accompanied by Elena Cortes, councillor for Development, visited the public information centre which is located in the lobby of the Perchel station which, for the moment, is the most important station as it is where lines one and two converge and passengers will have to change if necessary (it is also right next to Maria Zambrano, so any passengers wishing to change to over ground trains will also be making the transfer at that station). The mayor and the councillor expressed their satisfaction and pleasure at the imminent opening of the system.
Both commented in their speeches that the underground system would change the way the residents of the city moved around as well as being a major resource for all the visitors to the city.