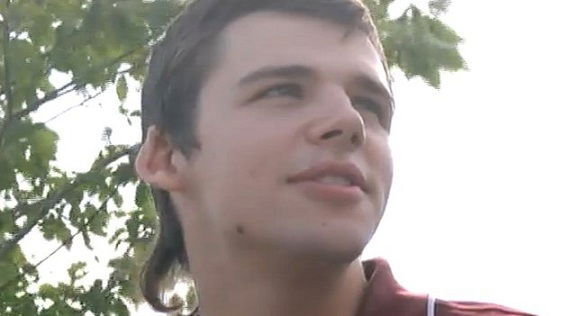 A man who can't remember who he is has finally been identified after an appeal was launched to try to get information about his identity.
The amnesia patient's name is actually Alvydas Kanaporis. He is 22 and from Lithuania. His family made contact with the NHS after seeing his picture thanks to the appeal.
Still, Alvydas can remember no details about his life, such as, how long he has been in the UK.
He was found in a park two months ago (May 18) and his amnesia has not improved since. He is currently in Cavell Centre, a mental health centre where experts are hoping to make a breakthrough.
He was found around 6am without a phone, wallet or any documents. He had no physical injuries to indicate a source for his memory loss. He speaks English with an Eastern European accent and understands both Russian and Lithuanian. He also appears to have a talent for basketball.
Alvydas told the Telegraph, "The last few weeks have been truly horrible. I go through so many different emotions. At times I am angry, frustrated, depressed, lost and confused."
Dr Manaan Kar Ray, of the Cambridge and Peterborough NHS Foundation Trust, confirms that Robert has a very severe case of amnesia.
"Amnesia can last for anything from a few hours to a number of weeks," he explained.
"Clearly this is very upsetting for him as he cannot recall any details of his life.
"We have made strenuous efforts to help him with his memory – including taking him back to where he was found – but nothing has been successful so far."