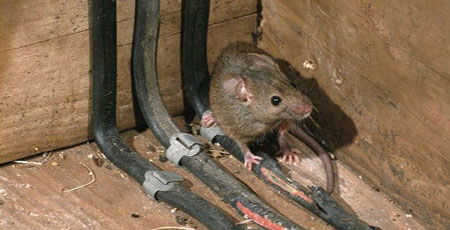 Over 12,000 residents were left without power in the Madrid northern suburb of El Pilar on Wednesday after a short circuit in an outside transformer was caused by a rat.
According to the Spanish electronic company, Iberdrola, the rat got into the transformer through a tiny hole and began chewing the wires which triggered a fire. The incident took place around 2.15pm as locals would have been preparing lunch.
The blaze cut the power and took firefighters only an hour to put out, due to the fire's low intensity. Iberdrola then got to work and replaced the damaged wires. Within several minutes, seven out of 10 homes had power again, with the rest getting access after an hour.
It isn't the first famous case of a rodent causing this sort of disturbance. Similar cases have occurred in Sweden, due to beavers, and in Japan's infamous Fukushima nuclear plant.
ANECPLA, a pest control association based in the Spanish capital, have explained that there has been a sharp increase in the rat population of Madrid due to the mass closure of buildings and businesses, especially in industrial centres, due to the economic crisis.