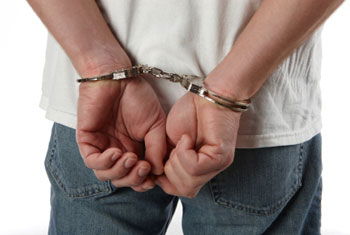 Local Police in Malaga have arrested a man assaulting two young women after offering to help them move into their new flat.
The incident took place in calle Molinillo del Aceite when the two young women, 20 and 23, were moving into their flat and the man approached them to see if he could help with the heavier items; one of the women refused his offer. The man then grabbed her and pinned her up against a wall and when she fell to the floor he kicked her in the head.
On hearing her friend's scream the other woman ran down the stairs to try to help her but the same happened to her. Having both women on the floor the man started kicking them and shouting obscenities, the women tried to protect themselves as best they could. This continued in the same vein until the father of one of the women arrived and scared the aggressor off.
As the attacker fled the scene he turned round and threatened the father with physical violence and it was then that the police arrived and saw a man running away from the crowd that had gathered. They caught up with him a few streets away and detained him.
After being interviewed by the police, and attended to by medical personnel at the scene, the two women were taken to hospital; they suffered cuts and bruises.
The man detained at the scene refused to give the police his real name and was taken to the police station to be identified by fingerprint. Upon discovering his identity the police realised that he had a long record of similar assaults against young women.
The man remains on remand as the police continue to investigate his possible involvement with other such cases in the area.