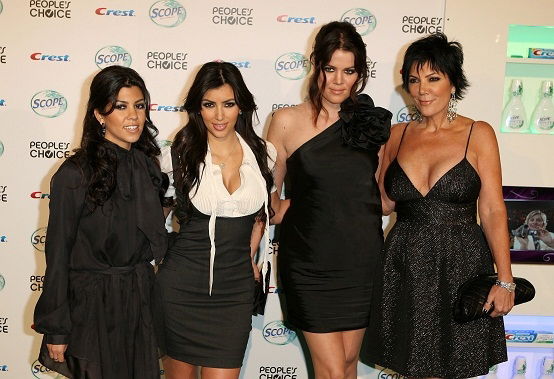 Kim Kardashian gave her opinion on the debate on how and if you can balance motherhood and a highly successful career.
The topic has been a hot topic lately after Pepsi CEO IndraNooyi's said that women can't have it all. "I don't think women can have it all. I just don't think so. We pretend we have it all. We pretend we can have it all," she stated.
Kardashian was being interview alongside her sisters Khloe and Kourtney on CNBC's Closing Bell when she was asked if she agreed with Nooyi's statement that women can't have it all.
 She responded, "I mean, I think that's just not really, like, a positive outlook,
"My mom kind of taught us girls we could have it all."
When quizzed on how she managed to get the balance right she explained"You know, (my mom) works hard. She taught us that if you work hard, it's just all about prioritising."
"I think that, yeah, it could get tough after you have a baby. There are so many times when I just didn't want to get up and work on something and I just wanted to be home with my baby, but, for me – and I think I can speak for my sisters – it makes us feel good when we are out working."
She went on, "If anyone really feels like they can't do it all, I feel like it's a little bit discouraging to say that. Even if I couldn't and it wasn't possible, I would try. And I would, you know, try my best to do it all.'"
She was also asked about her current life and outlook, which she openly admitted, had changed a lot. "You know, now that I'm married, I would so much rather spend time with my husband, my family and my baby than run around the world working for other people," she said.