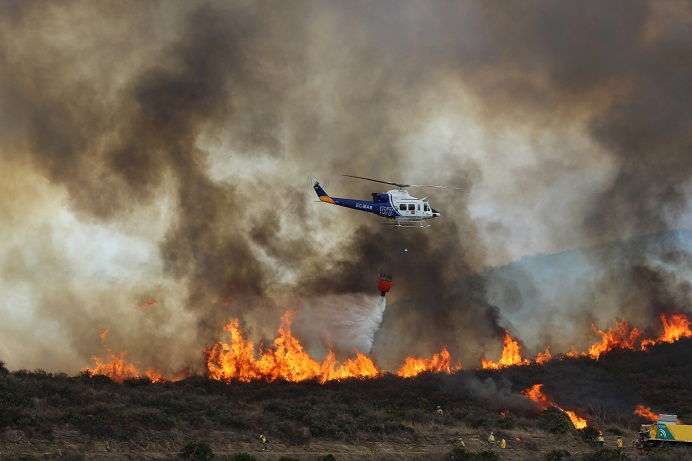 A MASSIVE fire that broke out in Mijas Costa on Sunday afternoon has been extinguished.
The alarm was raised at 5.30pm when neighbours called the emergency system 112-Andalucia alerting authorities to the flames. The fire is said to have broken out between Polarsol and La Ponderosa urbanisations.
A strong wind blew during the fire, which spread the column of black smoke everywhere. It could be seen from many different areas of Malaga province.
The fire was brought under control at 7.50pm and extinguished at 11.30pm. To deal with the emergency, authorities deployed two fire-fighting seaplanes, four helicopters, two fire engines, Local Police and Guardia Civil officers, Malaga firefighters and BRICA personnel.
As stated by Mario Bravo, spokesman for the Mijas Council, the authorities decided to evacuate the urbanisations close to the fire and Club La Costa (a total of 55 homes) "not because they could burn down but to avoid emergencies associated with smoke inhalation."
The fire burned a wooded area and there are no reports of damage to property or loss of human lives.