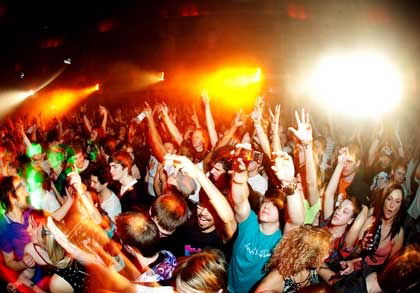 MALLORCA'S bars have come under the spotlight again in a sex-for-drinks scandal.
Apparently there are at least two bars on the popular island resort which will offer women free drinks in exchange for them performing sex acts on fellow bar customers.
After a video was circulated online the "free drinks offer" caught the attention of the local authorities and they began looking into the scandalous affair. The video showed a female customer at the popular destination of Magaluf performing "mini-sex-acts" on young tourists, apparently, in exchange for free drinks, according to national paper El Mundo.
The director of the Women's Institute on the island, Isabel Llinas, commented: "It is morally reprehensible and humiliating for those who participate but it is an act carried out between two consenting adults who are free to do what they think is right." She went on to say that it was a worrying trend and was not limited to just a few bars in Magaluf but was more widespread.
Local bar owners are frustrated at the attention the scandal is receiving as they don't want to spoil the image of the Punta Ballena strip as a place to have a fun night out. The strip is a regeneration area and is trying to recover from its former "dark area" reputation to become a more "fun friendly" place to spend the night during the summer months.