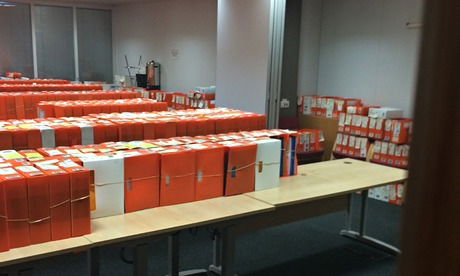 An investigation is underway after the UK passport office issued a passport with a photo of the wrong person in it.
Natalie Peel sent her passport for renewal and a name change at the beginning of June after her wedding. However, when it arrived in the post, she was shocked to find that there was another woman's face beside her personal details.
Natalie is now racing to get the problem sorted out or else she will have to cancel her trip to Spain.
Natalie complained: "It's disgraceful, especially when you put a certain amount of trust in the government. I didn't even think twice about sending my details to them.
"I sent my details in confidence and I expect them to be handled securely.
"God knows where my picture has ended up. When I got it back and realised, I was furious.
"At first I thought they had sent me an example passport to show what the new one would look like because it was so ridiculous to think they had attached the wrong picture. I'm angry thinking my details are not safe."
She added: "At first they said I would need to bring the passport to Liverpool between 9am and 5pm Monday to Friday.
"I work full time so that's not possible. All the woman on the phone said to me was 'oh, that's an error, you'll have to send it back'. There was no apology."
A spokesman from HM Passport Office stated that an urgent investigation has been launched.
He explained: "Ensuring that passports are issued correctly is an absolute priority and any breaches of our high standards are examined thoroughly.
"We are making contact with Ms Peel to ensure that a replacement passport is issued in time for her to go on holiday."