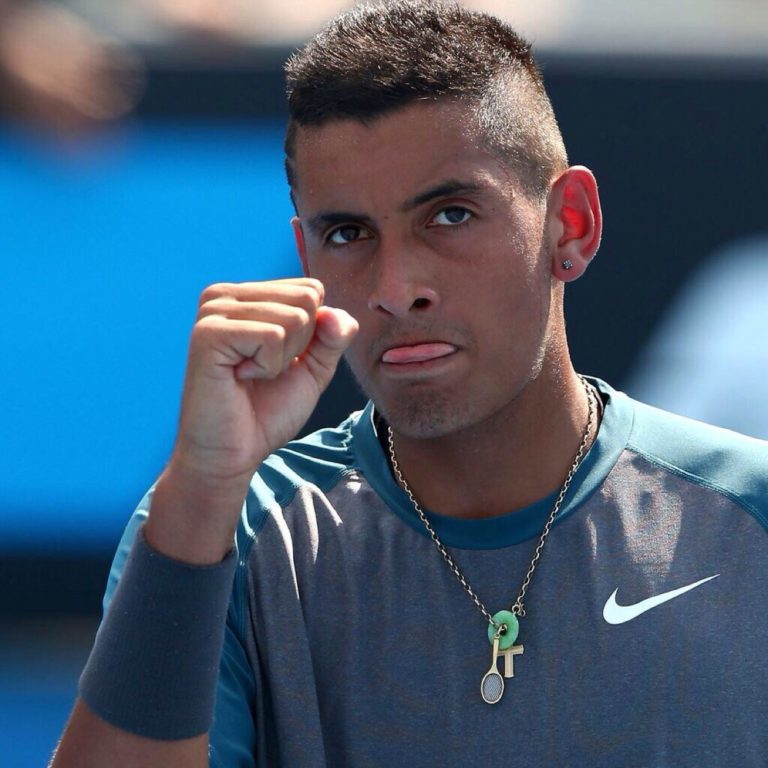 There were some huge shocks in Wimbledon yesterday with some fan favourites crashing out.
Aussie teen Nick Kyrgios caused a huge upset after knocking out world number one Rafael Nadal  7-6 (7-5) 5-7 7-6 (7-5) 6-3 , to reach the quarter finals.
Nadal couldn't handle the 19-year-old's massive serve and hence he failed to make the quarter finals for the third year in a row.
After the match, the over the moon Aussie told the BBC that he was "in a bit of a zone out there and didn't really notice the crowd"
"I was struggling a little on return but I worked my way into it and I served really well throughout, so am very happy.
"You have to believe that you can win the match from the start and I definitely did. I am playing really well on grass."
Meanwhile, German ninth seed, Angelique Kerber ended Maria Sharapova's tournament. Kerber won 7-6 (7-4) 4-6 6-4 on the Centre Court.
Sharapova's late comeback made for an exciting finish, however, Kerber kept her cool and saw the victory out.
"I always consider myself one of the favourites because I've won Grand Slams before, been number one in the world," Sharapova told the press after.
"It's absolutely normal for people to have high expectations of me doing well in Grand Slam stages. I certainly do, as well. Today could have gone either way, and it didn't go my way."
Seven time champion Roger Federer had no such problems moving on to the last eight. He defeated Spaniard Tommy Robredo in straight sets, 6-1 6-4 6-4. He will now face Canadian eighth seed Milos Raonic.