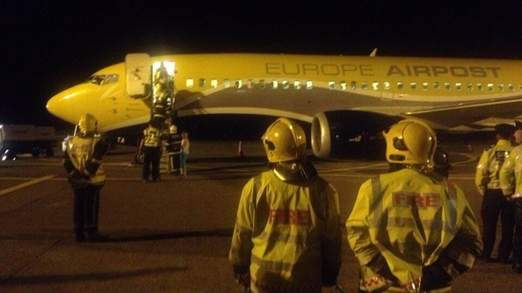 A Europe Airpost flight from Belfast to Barcelona had to make an emergency landing after a suspected fuel leak last night.
The plane which was carrying 144 passengers and six crew landed safely at around midnight and was immediately attended to by emergency services.
Reports suggest that the plane had circled Cork airport three times before landing on the runway. There have been no reports of any injuries and the passengers spent the rest of the night at a local hotel.
A Cork airport spokesman said: "We activated our emergency plan but the plane landed safely. The plane is grounded subject to inspection but it's not thought there was a leak."
The passengers are expected to continue their journey to Barcelona later today.