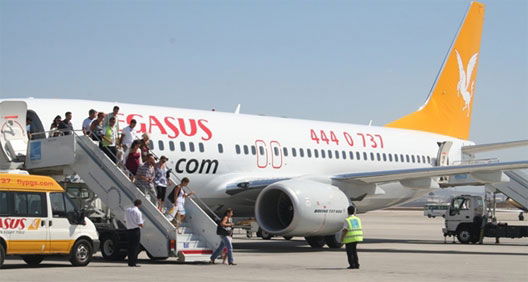 Turkish low cost airline Pegasus is the cheapest in Europe based on average price per route, ahead of Ryanair, Wizz Air, Volotea and Air Lituanica.
The Istanbul based budget carrier was formerly a charter airline in partnership with Aer Lingus, and is now completely controlled by Esas Holding.
The research carried out by WhichAirline, found the cheapest flights operator worldwide were Malaysian Airlines-owned Firefly, coming top with an average fare of €30.49, Pegasus moves down to the ninth, out of all the globe's budget carriers.
When the 20Kg luggage fee is included, Pegasus moves up to the seventh place in the ranking while Ryanair is down in 19th position worldwide.
"Travelling low-cost can be a minefield with all the companies trying to 'offer' you extras, priority boarding, for example, will not make your journey shorter. You will spend the same time waiting for your flight, just more of it in the aircraft itself instead at the gate." A WhichAirline spokes person said, adding: "try to fit everything into hand baggage and pay with a debit card, as payment with credit cards often leads to extra transaction fees."