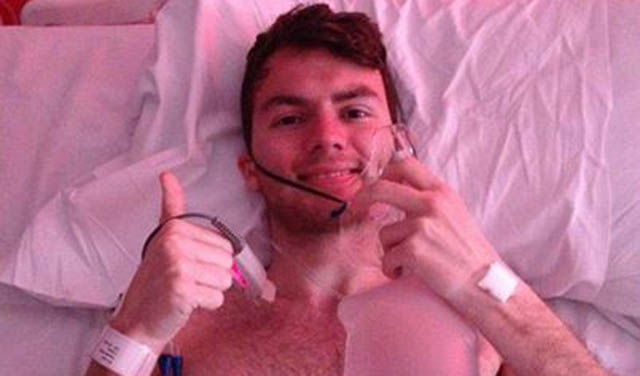 A charity single in memory of Teenage Cancer Trust fundraiser Stephen Sutton has rocketed to No.2 in the download charts. The song, which sold over 15,000 copies in less than two days, is in memory of Staffordshire teenager Stephen Sutton, who recently lost his battle with cancer.
The song, called 'Hope Ain't a Bad Thing', was recorded by Kate Hoare, Chris Harborow and studio owner Mike Newey at Burntwood's Neon Sound Studios.
The tune, which is battling Brit singer-songwriter Ed Sheeran for the top spot, was written by Martin Stanyer.  
You can purchase the song – which we are playing on the EWN site at the moment – here.
Related Stories:
Stephen Sutton vigil continues as donations top £4million
Stephen has lost cancer battle