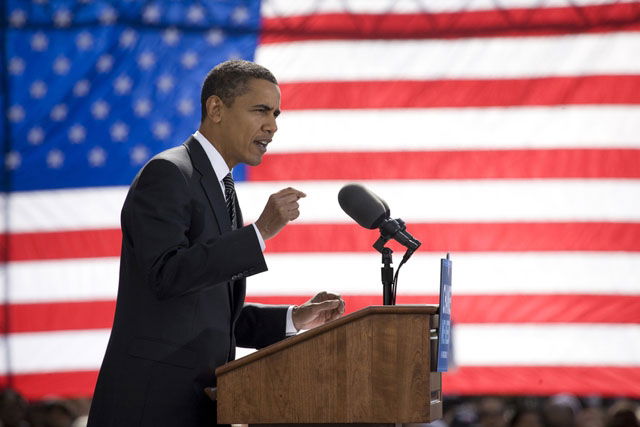 US President Barack Obama is carrying out a diplomatic tour of Europe which is designed to demonstrate US solidarity with European allies. Today (Wednesday) Obama is in Poland to celebrate the 25th anniversary of the country's free elections – which led to the end of communist rule in Poland – and discuss the Russia-Ukraine situation.
The US leader will be meeting in Warsaw with Ukraine President-elect Petro Poroshenko. They are set to talk about Russia's annexation of the region of Crimea and the ongoing separatist violence in Ukraine.
Obama recently proposed a $1 billion package in new military aid for NATO and European allies, particularly those located near Russia.
The deal will include money for troop rations, training programmes and exercises aimed at increasing US military presence in Europe.
After his Poland stop-off, Obama will head to Brussels for a G-7 meeting before going to France to take part in ceremonies to commemorate the 70th anniversary of the D-Day landings in Normandy.