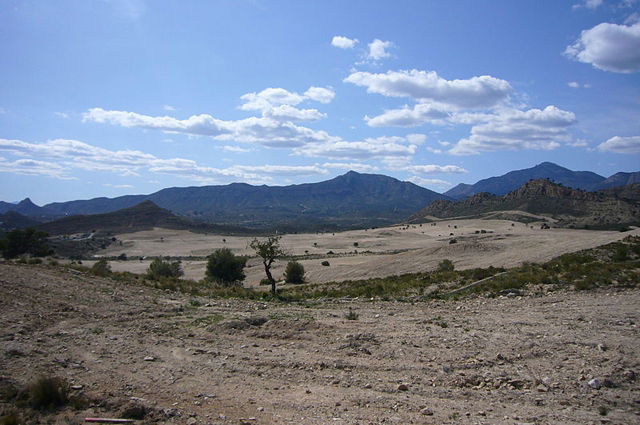 The worst drought in 150 years has hit parts of eastern and southern Spain, threatening agriculture industries in the regions.
Over the last few months inland areas of the country have been brutally dry, damaging harvests and putting farming communities out of business.
Valencia and Alicante are two of the worst-hit areas. Rainfall has been just 25% of its average levels, according to meteorological agency Aemet.
Aemet spokesperson Ana Casals, has confirmed that rainfall has not been so low since records began some 150 years ago.
Meteorologist Jose Antonio Maldonado said: "We have never seen such a long and intense drought.
"Even during the second worst period of drought on record, there was twice as much rain as there is now."
In Andalucia, the average capacity levels for reservoirs is between 70% and 90%. However, current levels are significantly lower than that.
Malaga's Juzcar reservoir was down to just 54%. Other reservoirs that are currently low include Murcia, Cuenca, Almeria, Cadiz and Jaen.
Experts are predicting that, in the future, droughts in Spain could get even worse – and more frequent.