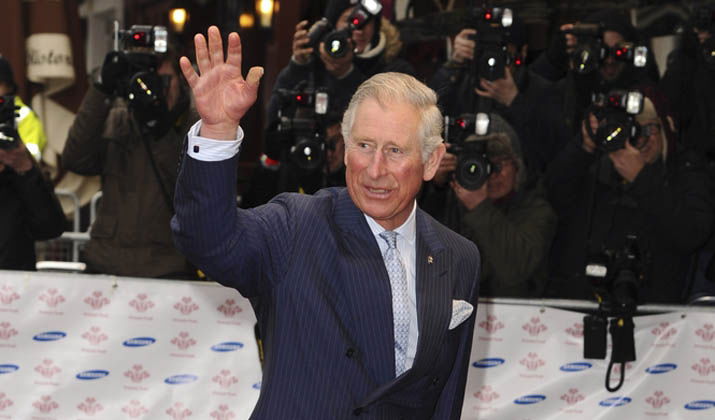 Reportedly, the Prince of Wales has compared Russian leader Putin to Germany's infamous Nazi dictator Adolf Hitler.
The alleged comments were in reference to the Russian President's actions in Ukraine. 
Prince Charles has been in Canada on a four day tour when he was supposed to have made the remark.
Charles and the Duchess of Cornwall being shown around the Museum of Immigration in Halifax, Nova Scotia.
The pair were speaking to museum volunteer Marianne Ferguson, a woman who fled the Nazi regime and lost family members during the Holocaust.
After meeting the royal couple, 78-year-old Ms Ferguson told the Daily Mail: "The Prince said 'And now Putin is doing just about the same as Hitler'.
"I must say that I agree with him and am sure a lot of people do.
"But I was very surprised that he made the comment as I know they [members of the Royal Family] aren't meant to say these things.
"I told the Prince that while my family and I were lucky to get a permit to travel, many members of my relatives had permits but were unable to get out before the war broke out on September 1.
"They were sent to the concentration camps and died."
A Clarence House spokesperson said: "We do not comment on private conversations.
"But we would like to stress that the Prince of Wales would not seek to make a public political statement during a private conversation."
Journalists and camera crew from media outlets were also said to have heard the remark.
Mr Putin's press secretary Dmitry Peskov told Sky News: "I don't know anything about it. I can't really trust the Daily Mail as a source."
Charles is at the centre of an ongoing legal dispute over the publication of letters he has sent to politicians. Many are concerned that their release would compromise the Prince's neutrality and create a range of constitutional issues.
Putin has faced international anger over Russia's actions in neighbouring Ukraine.