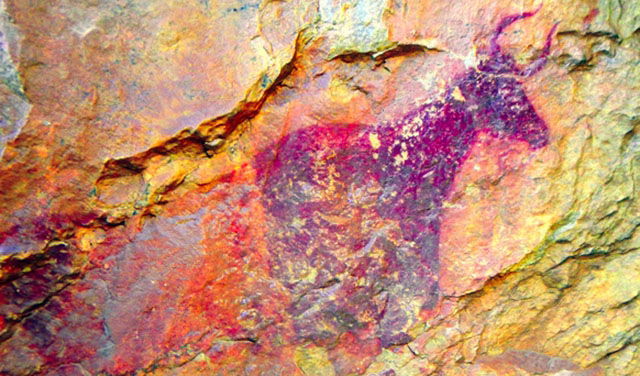 In Eastern Spain archaeologists have discovered 12 prehistoric rock paintings.
Town hall officials in the Valencian municipality of Vilafranca announced the finding today (Tuesday) but are keeping the exact location secret until all of the necessary security measures are in place.
The paintings, which depict hunting scenes and are from around 7,000 years ago, are the most important find of their kind in the region for a number of years.
Reportedly, the area is now being searched for more paintings.
Security is an issue that certainly needs to be addressed. Just last month a UNESCO World Heritage listed 5,000-year-old rock painting was destroyed in Jaen. Vandals attempted to remove the cave-painting and damaged it beyond repair.
Along Spain's Mediterranean coast there are several hundred sites where prehistoric paintings have been found. According to UNESCO, these sites form the largest group in Europe. 
Related Stories:
Andalucia cave painting destroyed