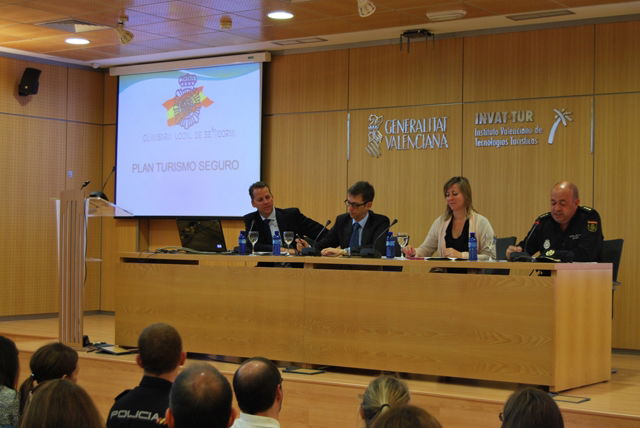 Petty theft represented 80% of crimes reported in Alicante province last year.
Tourists are favoured targets, police confirmed during a meeting with the UK consul Paul Rodwell and representatives from the hotel and tourist industries.
The Policia Nacional prevention team passed on some simple tips that tourists should follow.
Visitors should avoid the "triles" groups who trick tourists with rigged street games, they said, and give a wide berth to people with petitions or collecting for phony charities.
They are often looking for opportunities to steal from them so be wary, police warned.
Mobile theft is increasing, so mobiles should never be left on tables or taken to the beach.
Tourists should look after passports, they said, and take advantage of "Operacion Verano" to get a free certified copy from the police and leave the original at the hotel.
Mr. Rodwell also encouraged hotels to inform guests of the Policia Nacional's SATE office in Benidorm, where victims of crime are supported and assisted in English to file a police report and make any necessary emergency calls.
The SATE office is located in the Centro Municipal Torrejo, Plaza Canalejas and is open from 9am-9pm Monday to Friday and 9am-2pm at the weekend.