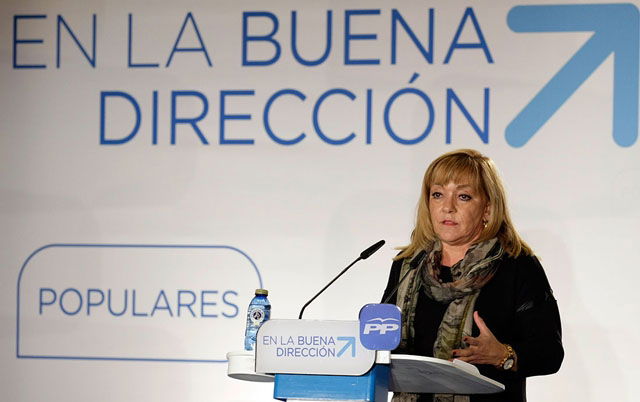 The President of Leon Provincial Government, Isabel Carrasco, 59, died yesterday (Monday), after being shot several times by a woman near her home.
According to witnesses, Carrasco, who was the President of the conservative Partido Popular (PP) in the province since 2004, was on a walkway over the Bernesga River when she was shot at least three times.
National Police have arrested two women, a mother and daughter, aged 55 and 35, for their alleged involvement with the killing.
Both women are members of the PP and police believe that they may have acted out of revenge since the younger woman lost her position in the Provincial Government.
The women are the wife and daughter of the police Chief Inspector in Astorga. A weapon has not yet been found and police will today begin searching the river.
The younger woman had recently learned that she had lost a lawsuit against the provincial government and had been sentenced to pay back amounts which she had been paid as a temporary worker.
Although it is still unclear, it is believed the shots were fired by her mother.
The victim's remains are now at the Provincial Government headquarters so people can pay their final respects. The mayor of Leon, Emilio Gutierrez, expressed the city's "pain and consternation" over the deaths.
All PP electoral activities which were planned for the past hours have been cancelled, including a meeting planned this afternoon in Valladolid, which Spanish Prime Minister Mariano Rajoy was due to attend.
Instead he will travel to Leon to take part in a minute's silence in honour of Carrasco.
The opposition Socialist party PSOE has sent their condolences and also suspended electoral activities, while their campaign coordinator, Oscar Lopez, has travelled to Leon.
The PP is talking of increasing security measures for high-ranking politicians in the Castilla y Leon region.
Related stories:
Politician resigns over PP murder comment