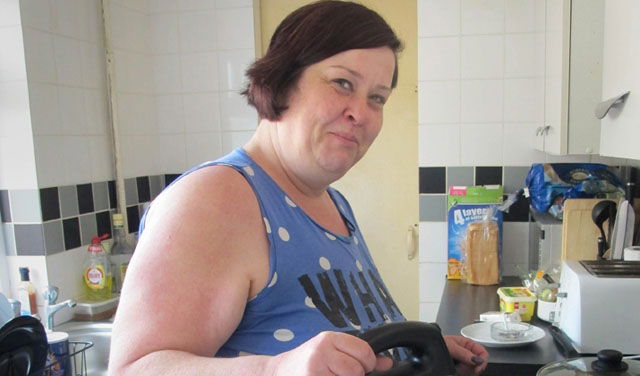 Just weeks after her highly controversial and somewhat criticised visit, White Dee from TV's Benefits Street will soon make a return to Magaluf.
During her last trip to the party destination the TV star enjoyed boozy bar crawls and fun in the sun – but she wasn't a major hit with locals, who complained that she was damaging Magaluf's image.
Although the spring break was controversial it looks like the benefits claimant will be heading back out to Mallorca as she has reportedly signed up to 'headline' another raucous party at the island resort on June 27.
During her last trip, the reality TV star, whose real name is Deidre Kelly, helped judge a wet T-shirt contest and was the 'star guest' at a party.
The mother-of-two, who was reportedly not paid for her party 'appearance', has claimed that she is unable to work due to depression.
However, critics have pointed out that she looked happy enough downing expensive bottles of champagne, cocktails and shots at the pool party and bar crawl in Magaluf, which was in conjunction with Carnage Magaluf.
White Dee's agent, Barry Tomes, claimed the trip helped Dee's fight the depression.
Magaluf tourism board will probably not welcome the news of the upcoming visit, as they claimed that the headlines attracted by the last visit were seriously damaging to the resort's attempts to go upmarket.
Magaluf has been attempting to move away from the party resort image that it embraced in the past to encourage young Brits willing to splash their cash.  
Related stories:
Benefits Street star's Magaluf break