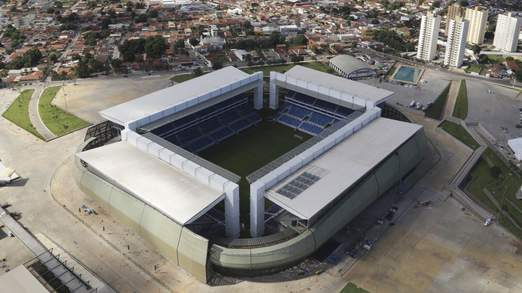 A construction worker has died while working on one of Brazil's unfinished World Cup stadiums.
Muhammed-Ali Maciel Afonso, 32, was installing communications equipment at the Arena Pantanal in the western city of Cuiaba when he was electrocuted.
He is the eighth construction worker to die in the World Cup preparations.
The worker's death, which caused building work to be halted temporarily, is the latest setback in the rushed preparations for the tournament which starts on June 12.
Work at several stadiums has been delayed, often by telecoms work, as the organisers struggle to ensure that wi-fi and mobile phone networks are up and running.
The Arena Pantanal venue, for some 40,000 spectators, is one of the most-delayed of the tournament, with seating and wiring yet to be finished.