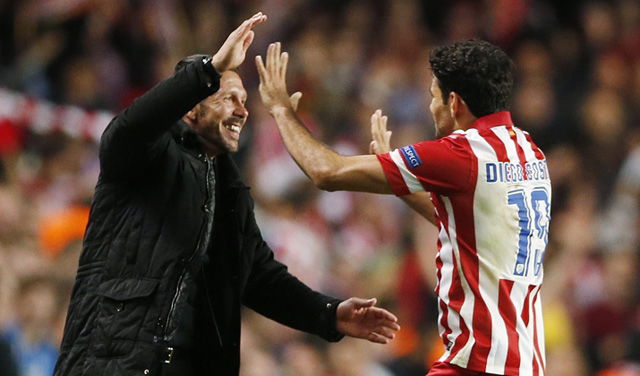 Atlético Madrid manager Diego Simeone has said that almost everyone in Spain is backing his team to win the La Liga title this season.
Currently, Atlético are in the lead, with Real Madrid and FC Barcelona trailing in second and third respectively.
Atlético have just two games remaining. A victory against Malaga this weekend would leave them needing just one point from their final game against Barcelona to secure success.
Simeone told Cadena Sur: "It's not easy to break the hegemony of two powerful teams and we deserve everything we have on merit.
"We are trying to show society and clubs elsewhere that if you work continuously you can compete.
"It's new to them that [the League] goes to the final two rounds but I am convinced that whoever wins, the people of Levante or Osasuna see a reflection in Atlético of what they can aspire to be in the future. Today fans of all teams in Spain hope for a positive outlook for us."
Real Madrid or Barcelona are the usual contenders for the La Liga title. The last time another team won was in 2004, when Rafael Benitez led Valencia to victory.
Atlético Madrid are on course for their first La Liga title since 1996.