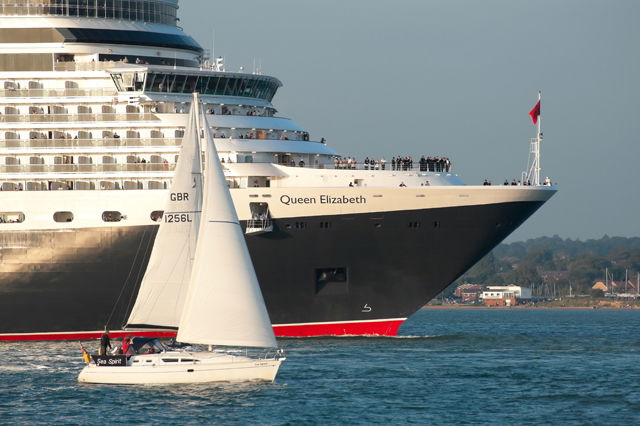 The Cunard Line Queen Elizabeth liner arrived for a visit in the port of Palma this week.
This famous boat was built in 2010 and this is the third time it has come to Palma; on this occasion it will leave to continue its journey around the world in 123 days.
The boat started its journey in Hamburg on January eight and will finish it in the same place on May 11.
In those four months the Queen Elizabeth has crossed the Atlantic, visited the Caribbean, passed through the Panama Canal, crossed the Pacific, stopped in Australia and New Zealand, Japan, China, the Persian Gulf, passed through the Suez Canal and entered the Mediterranean to reach Palma from where it will proceed to Lisbon which is the penultimate stop before finishing its voyage.
The liner was officially baptised by Queen Elizabeth II in 2010 in a ceremony celebrated in Southampton.
It is 294 metres long and 32 wide and weighs 90,901 tonnes when empty of passengers; it can reach speeds of 23 knots and carry 2,068 passengers attended by 900 crew members.
The Queen Elizabeth's two predecessors also visited Mallorca; the Queen Mary in 1966 and the Queen Mary 2 in 2004 when it brought traffic on the sea walk to a standstill due to all the attention it was getting from passersby.