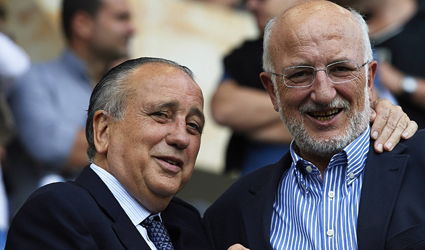 MERCADONA owner Juan Roig is Spain's fourth-richest man and worth €3.78 billion according to the Forbes Rich List.
But how much is his supermarket chain worth?
Were Mercadona a public company quoted on the stock exchange there would be no mystery.  This is not the case, so Spanish website www.Finanzas.com asked economist and retail specialist Franciso Fernandez Reguero to make a guess.
Working on 2013's discounted cash flow (DCF) which expressed the company's value independently of external market influences, Fernandez Reguero arrived at €9.91 billion.
He also used the alternative method of comparing the financial indicators of other chains like Wal-Mart, Carrefour or Ahold.  Having taken into account sales, earnings before interest, taxes, depreciation and amortisation (ebitda) as well as earnings before interest and taxes (ebit) he arrived at a figure between €6.44 billion  and €6.62 billion.  
After including liquid assets and unused cash potential this would reach approximately €8.24 billion, the economist suggested.