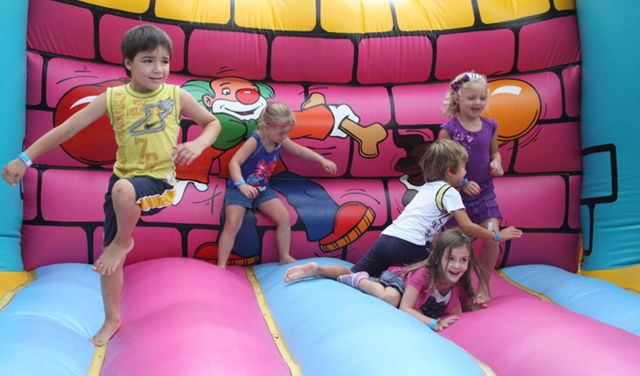 Some 23 people were injured when bouncy castles with children inside took flight due to high winds at a vintage car exhibition in Alicante on Sunday.
The car show was being held in the Esplanade area of the Mediterranean port city.
Alicante Town councillor Manuel Marin was at the scene. Mr Marin told the media that the incident, which looked like a 'Dante-esque scene', all happened in a matter of moments.
Mr Marin said: "Five inflatable castles went flying and they moved about 100 meters with children inside them."
The councillor agreed that the installations had obviously not met the safety protocols and that the anchors for the castles may not have been checked properly.
He said: "We must determine responsibility and prevent this from happening again."
Reportedly, emergency services took four people, including two children, to the local hospital, while the remainder of the injured, who were mostly children, were treated on site.
Injuries were said to have mainly consisted of scratches and bruises from falls and people hitting roughly against each other.