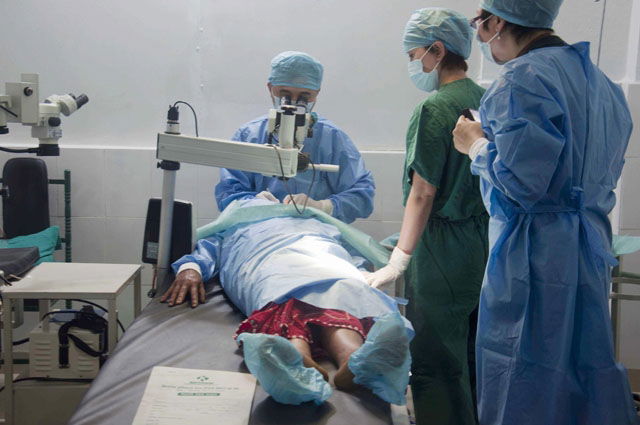 Healthcare systems around the world have been ranked – and Spain has come out at the top for Europe in terms of spending efficiency.
Bloomberg has ranked the world's most efficient health care systems, putting Spain in fifth position, following Hong Kong (92.6%), Singapore (81.9%), Japan (74.1%) and Isreal (68.7%) respectively.
Spain scooped Europe's top place – despite a shaky economy over recent years and budget cuts – with a life expectancy of 82.3 years, a per capita health care cost of $3,027 (€2287), and overall health care spending at 10.4% of gross domestic product (GDP).
Spain's efficiency spending score is currently 68.3 out of 100, with the UK coming in 14th place, with an efficiency rating of 55.7 and a life expectancy of 80.8.
The USA (with an efficiency score of 30.8%) ranked 46th in a list of 48 nations included in the list which identifies  the most—and least—efficient health care systems in the world based on life expectancy and health costs per capita.
Data from the World Bank, IMF, and the World Health Organization (WHO) was used to compile the research.  
The researchers concentrated on countries with a population of at least five million, a life expectancy of at least 70 years, and a gross domestic product (GDP) of at least $5,000.
After Spain comes Italy (66.1%), Australia (66%), South Korea (65.1%), Switzerland (63.1%) and Sweden (62.6%).
The Dominican Republic ranked 43rd, Turkey got 44th, Iran is 45th, with only Serbia (47th) and Brazil (48th) ranked below the United States.