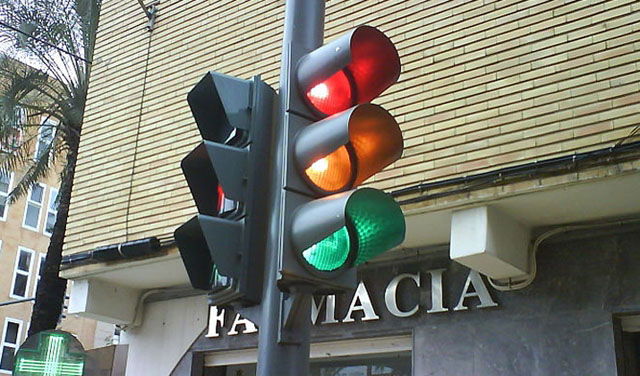 Just five minutes after a set of traffic lights was inaugurated in Palma de Mallorca, an accident occurred.
The collision between three vehicles occurred on an exit from the motorway to the airport which leads to the Llevant Industrial Estate and Portitxol area, opposite the Congress Hall, just 4.42 minutes after it had been inaugurated.
No-one was injured but all three vehicles were damaged and the Guardia Civil had to attend the scene, closing the exit to traffic for approximately an hour.
There have already been complaints about the location of the traffic lights.