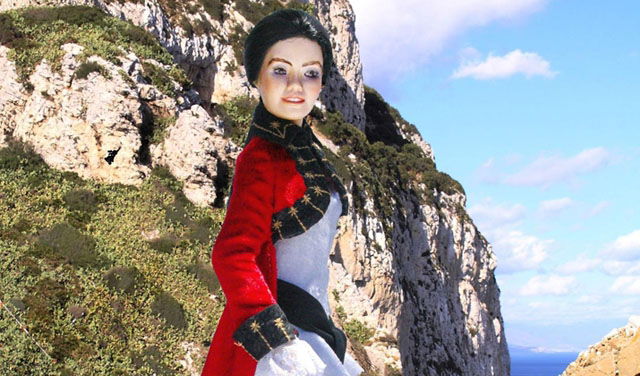 The Gibraltar National Doll, handcrafted in Gibraltar, is for sale, with proceeds donated to Clubhouse Gibraltar.
The 15-inch porcelain doll costs £199 and is an artist's impression by Christine Mandelberg based on Gibraltar's Kaiane Aldorino, Miss Gibraltar 2009, who went on to win Miss World in 2009.
More information on www.gibdolls.com, [email protected] or (+350) 20073662, (+350) 54007990 or (+350) 54015662.
Clubhouse Gibraltar is a work-based programme where individuals with a history of mental illness can develop to their full potential.
It has been progressing steadily since it opened five days a week at 23 Wellington Front.
They are in need of ongoing funding to ensure its sustainability so that it can be firmly established in Gibraltar for current and future generations for people who have a history of mental illness.
For more information go to: www.clubhousegibraltar.com