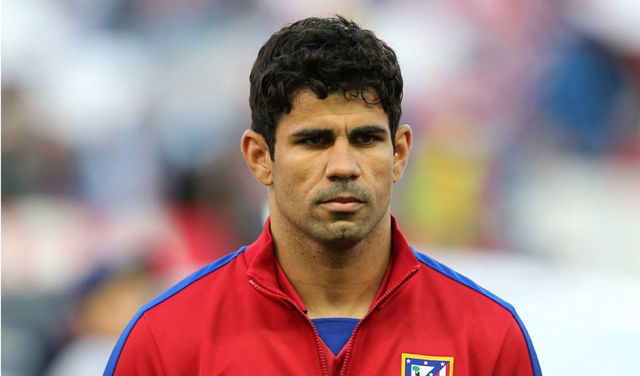 Spain have released their official World Cup anthem. And it's not brilliant. Some are even saying that it might just be the worst music video. Ever.
Spain aren't exactly renowned for their musical prowess (aside from flamenco, we'll give them that one!) but did they have to take some of the best players in the world down with them to rock bottom?
It seems the answer is 'yes'! Critics are rather unkindly saying that the video comes complete with a challenge: to see how far you can make it through the 4 minute 39 second music video before falling on the floor laughing – or clawing your eyes out!
Its' the sort of video that, even though you're tempted to hit the pause button, you are compelled to keep watching, just in case it all of a sudden becomes phenomenally brilliant. Well, it doesn't.
Viewers may find themselves desperate to fast-forward to the frames with the Spain players embarrassing themselves and looking way out of their comfort zones while they play at being musicians.
The soundtrack for the video, described by a number of reports as 'god-awful', is Maldita Nerea's 'Buena Energia'.
The cheesy Spanish pop song, with the title meaning 'Good Energy', sees Spanish La Furia Roja legends team up with band Maldita Nerea, led by frontman Jorge Ruiz.
YouTube user thoughts on the video include: 'disgusting' and 'how embarrassing', with a lot of criticism levelled against Iberdrola, the Spanish multi-national electrical company sponsoring the video.
Getting such amazing players on board for the video could – and maybe should – have been a shining beacon of hope for the anthem. But somehow seeing FC Barcelona's Xavi playing the drums doesn't quite sit right.
We also have the good fortune to see Diego Costa playing bongo drums. Truly an unforgettable (and cringe-worthy) sight – but it falls short of being the video's saving grace.
It's all a far cry from the beautiful game. Actually, it's more just corny and lame.
Spanish national treasure Iker Casillas appears as confused as viewers feel at the 'gig', and actually looks embarrassed at the end of the video. And with good reason. Not the coolest thing you've ever done, Iker.
Frankly, it makes the keeper's Head and Shoulders advert look Oscar-worthy.
Buena Energia indeed. More like Mala Idea. 
Time for some new PR agents, chicos!
And let's just all pray that England has a less deplorable musical offering…
[iframe width="560″ height="315″ src="//www.youtube.com/embed/QgCSkIqltBo" frameborder="0″ allowfullscreen ]