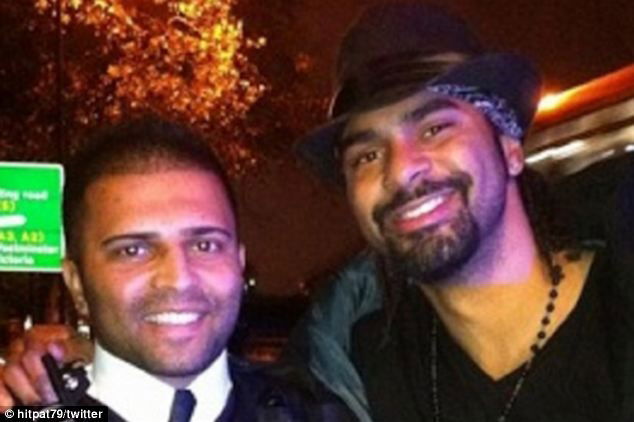 Boxing champion David Haye managed to avoid getting booked for speeding in west London – because the officer who pulled him over was a fan.
Hitesh Patel, the police officer who stopped the former world heavyweight champion, settled for a 'selfie' with Haye – along with a verbal warning.
PC Patel tweeted the photo, and Haye replied: "Thanks for not nicking me!"
The tweet, which outraged some Twitter users who accused the officer of double standards, was later removed.
Former I'm A Celebrity contestant Haye, 33, who is renowned for his passion for fast cars, can be seen in the photo with his arm around the police officer, who is grinning broadly.  
The speeding incident is believed to have taken place some three years ago in the London borough of Kensington and Chelsea, but the officer only posted the photo this week.
The 'selfie' comes days after Haye announced he could make a return to the ring – less than six months after being advised to retire by doctors.