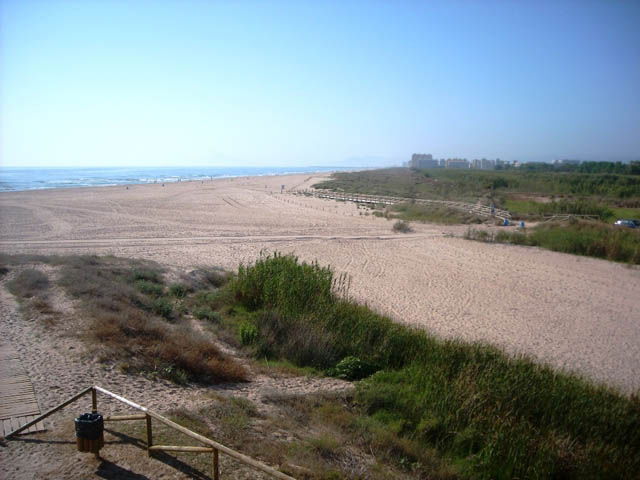 Gandia's L'Auir beach, one of the area's few untouched stretches of coast, could remain untouched.
The town hall has decided to delay announcing the winner of a competition to come up with suggestions for developing the 2.8 kilometres of virgin beach.
Prize money of €54,000 was to be shared amongst the most-voted plans which were supposed to include "two or three" hotel complexes, as well as single-family homes, restaurants and leisure centres.
The town hall will first wait to learn how the townspeople feel about the 13 projects now on display and for which they have been invited to vote.
The project's future also depends on obtaining sufficient backing from private investors, the town hall admitted.
Boos and catcalls aimed at Gandia's mayor Arturo Torro during a recent anti-development demonstration were key to the decision, local Opposition parties have claimed. 
The first round has gone to the unconvinced residents, claimed the jubilant Compromis and PSOE parties.