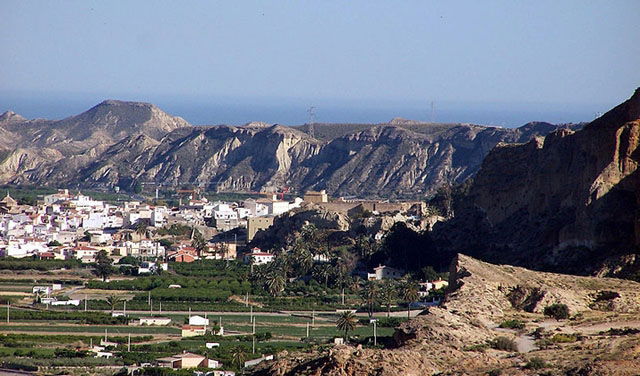 Cuevas de Almanzora and Vicar councils received a bumper gift this week from some very special craftspeople.
Alfredo Valdivia, the delegate for Equality, Health and Social Policies in Almeria made delivery at the weekend of furniture and toys to the councils.
The gifts had been donated by users of the occupational day centre 'Javier Peña'.
The Javier Peña centre assists people with learning disabilities, and helps them to improve their social interaction and work skills in the outside world.
The services are provided for people who, either temporarily or permanently, are unable to be integrated into a normal working environment; providing occupational tasks, social integration and, where possible, introducing them to the mainstream workforce. This support and nurturing is all with the goal of ensuring equal opportunities for men and women with learning disabilities.
The work based activities include pottery, carpentry, painting and upholstery, dependent upon the individuals' choices and capabilities.
Currently the centre cares for 53 men and 17 women, between the ages of 23 and 63.
Cuevas del Almanzora received more than 100 handcrafted educational games, worth a €1,000 in retail value.
The mayor of Vicar, Antonio Bonilla, represented the town's receipt of 20 upholstered chairs with a value of €1,800. Asprodesa received 40 upholstered chairs and 10 tables, worth €4,710, which will go to the centre for people with learning difficulties in El Ejido.
During the presentation of the gifts, Alfredo Valvidia reminded people of the sterling work the Javier Peña centre carries out.
He referred specifically to the "double social role that first serves and trains people with learning disabilities, and continues with the supply of gifts and materials".