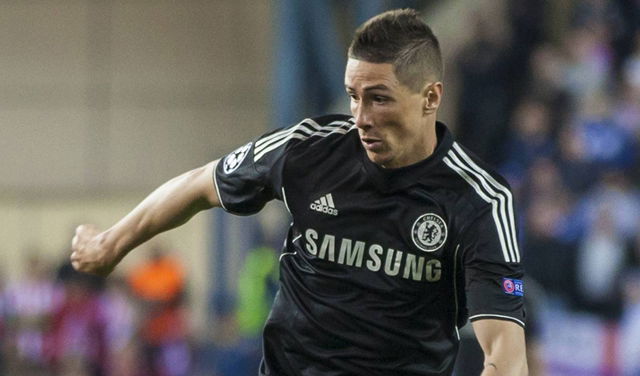 Atlético Madrid clashed with Chelsea last night (Tuesday) in their semi-final Champions League match at the Vicente Calderón stadium.
Thibaut Courtois played, despite a clause in his loan contract that stipulated that Atlético would have to pay £5 million if the sides met in the Champions League.
The possibility of a Chelsea v Atlético match with Courtois, 21, playing had been proving a major concern, but UEFA ruled the clause null and void last week.
Hotly-tipped Courtois, who is already considered one of the best goalkeepers in the world, had a relatively quiet night, with Chelsea struggling to get chances to score.  
Chelsea's Mark Schwarzer replaced Petr Cech after 17 minutes, when Cech suffered a fall after saving a goal that left him with a possible dislocated shoulder. He was taken to a Madrid hospital.
It was arguably Schwarzer's biggest game of his career but he kept his cool – not that Atlético, who are sitting defiantly at the top of La Liga, got too many chances.
Despite vastly superior possession statistics (69% – 31%), Atlético did not keep control long enough to put Schwarzer in any real danger.
Although they couldn't get much of a look-in to score, Chelsea's strong defence meant they were too good for Atlético, who tried to get ahead time and time again and proved tenacious in spurts.
Chelsea managed, in a way, to carry out their aim: to prevent Atlético from getting any chances and to keep the game on a fairly even keel. They played tactically – and it worked for them.
Chelsea's Fernando Torres played very well, despite recent criticism levelled against him in the UK press and manager Mourinho tending to favour Samuel Eto'o.
Torres cut a lonely figure at times during the game, with his team-mates working on keeping players like Diego Costa at bay, but he was eager to score, making a number of attempts.    
It was the Spaniard's homecoming to his former club and the crowds welcomed him back like a prodigal son. There are rumours that Torres will make a return to Atlético next season.
Unfortunately, the drama of the keeper's injury near the game's start was as exciting as it ever got. This was not the vibrant, exciting and entertaining football that spectators usually enjoy watching.
The game saw foul after foul, with five yellow cards and both teams arguably being prone to deliberate physical contact. At one point a Spanish commentator described a 'tactical, necessary foul' against Chelsea, highlighting the sort of game this was.
With Lampard and Mikel both getting yellow cards that will suspend them from the next game, Atlético are regarded marginally as the favourites for the next bout.
However, last night's game showed them to be equally matched in terms of skill and propensity to foul.
Torres, definitely the hardest-working player of the match, left the stadium to much acclaim, throwing his jersey to the crowd as he left the stadium he may soon be making a more permanent return to.