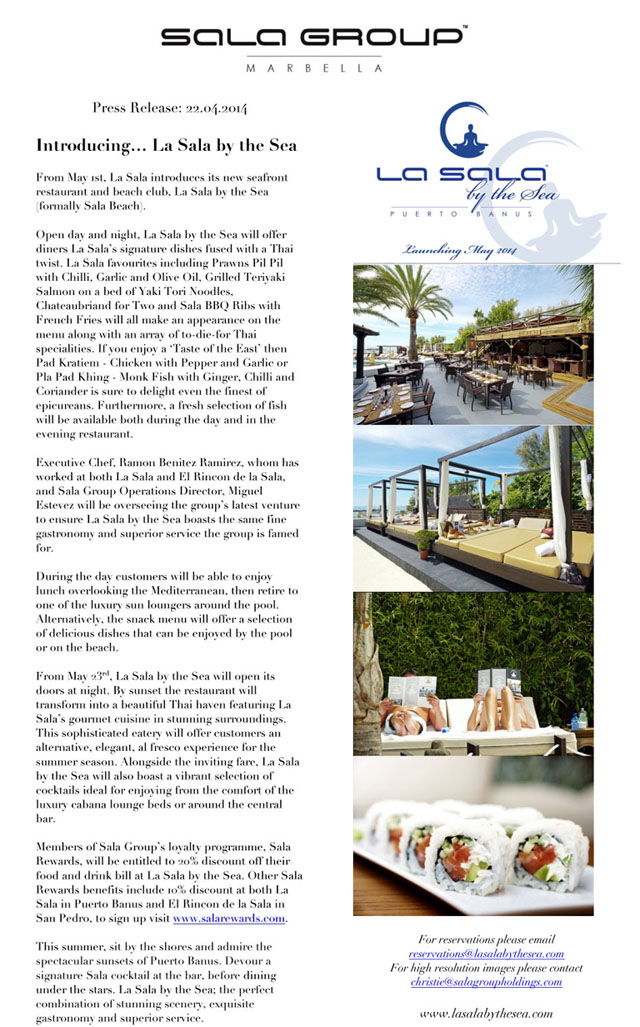 Introducing La Sala by the Sea in Puerto Banus, Marbella.
The new restaurant, which will be formally known as 'Sala Beach', is set to open on May 1.
The restaurant, which will be open in the day and the night, will offer signature dishes with a Thai twist, such as prawns Pil-Pil with Chili and Teriyaki salmon.
La Sala offers the ultimate dining and social experience. Why not come along and see?