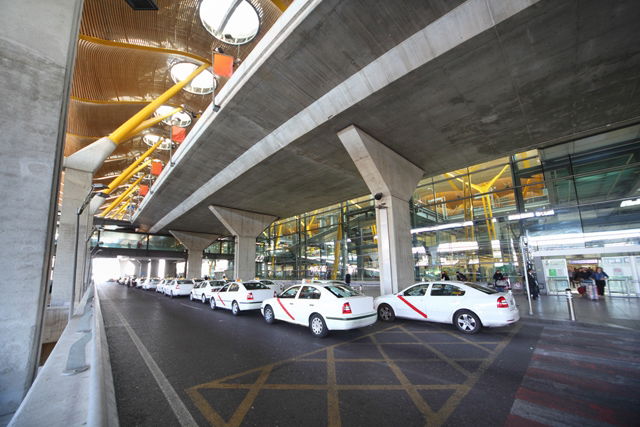 Out-of-town cabbies will be allowed only six daily airport runs to Alicante-Elche airport.
The new regulation, announced by Elche mayor Mercedes Alonso, is due to come into effect on May 1.
Only Elche's 82 taxi drivers may ply for hire at the airport and they have always complained of the intrusion of other drivers on their patch.
Around 40 now arrive each day from all over the Costa Blanca, they maintain.
In some cases they make six journeys a day while they carry out only three or four, with many having to stand idle, the Elche drivers complain. 
The six-journey limit emerged from talks with representatives from the regional and local government and the president of Elche's taxi-drivers' association.
A number-plate reader will also be installed by airports' operator Aena.
Murcia's Chamber of Commerce and the Fedetaxi association immediately slated Elche's proposal to bar out-of-town cabbies from the airport.
The six-journey limit was not based on existing regulations, they said, and restricted free trade. Legal action could be taken, they warned.