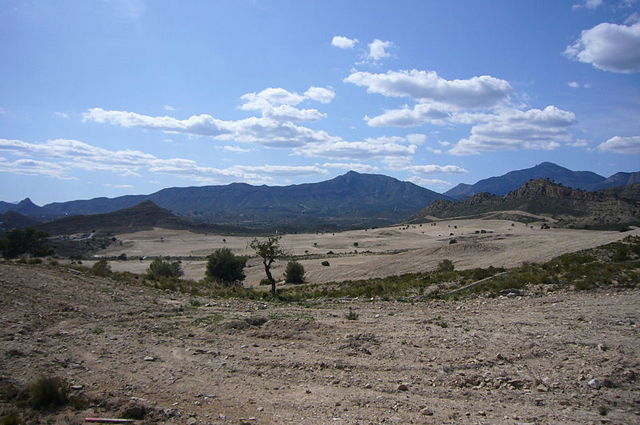 Drought in Alicante province is an increasingly real threat.
The Valencian Community and Alicante province in particular, are experiencing one of the driest hydrological years known.
The first six months of the hydrological or water year, which begins on October 1 and ends on September 30, were extremely dry and warm, said Aemet, Spain's Met Office.
Less than 100 litres of rain per square metre were registered in half of the region while Alicante province's situation is worse still. 
The Medio Vinalopo and some parts of l'Alacanti received less than 50 litres per square metre in six-and-a-half months.
This figure is all the more ominous because it covers the usually rainy winter and spring.
The situation is little better in the rest of the province, Aemet said, with the exception of the Marina Alta and parts of l'Alcoia where rainfall exceeded 250 litres per square metre.
Elsewhere it varied between 50 and 100 litres per square metre.
Lack of rain was aggravated by Alicante province's consistently high temperatures throughout the autumn and winter.
The first fortnight of April was the second-warmest since 1951, with average temperatures 3.7 degrees higher than normal.