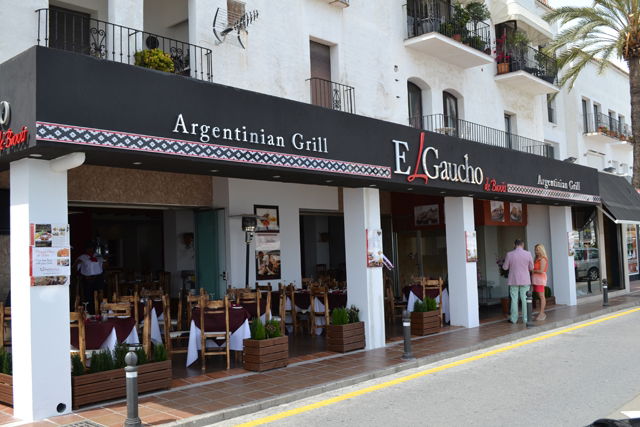 El Gaucho's opening dinner in Puerto Banus was a great success, with authentic Argentine fare topped off with tango dancing for everyone to enjoy.
Guests savoured the ambiance of the Argentine restaurant, with its lovely outside terrace sitting right in the port where the boats are moored.
Those present were able to sample a nice  three course 'taster menu' that included empanadas and a melted cheese with oregano course.
The main attraction, however – as with any Argentine restaurant – was the meat, an element of Argentine culture which all meat lovers will already be familiar with!
El Gaucho has a nice selection of vegetarian options as well though, including a very tasty stuffed mushroom entree.
The dinner options are rounded out by a fine wine selection.
And with the evening's splendid tango display, guests were made to feel like they were right in Buenos Aires!
El Gaucho
Calle Muelle Ribera 2
Puerto Banus
29660 Marbella
 952 813 671