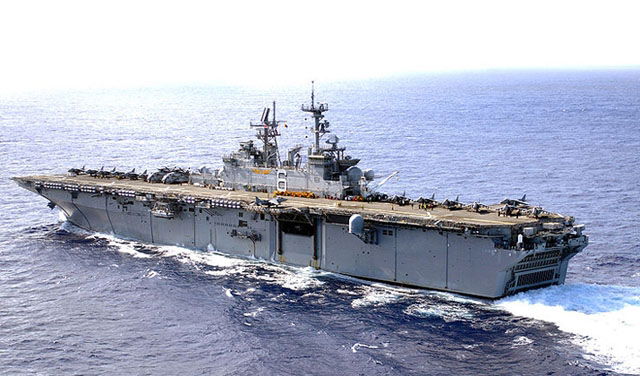 Hundreds of people are missing after a ferry carrying 476 people on board capsized off the coast of South Korea.
Four people are confirmed as dead, with a massive increase to the fatalities list expected as 295 people are still missing.
South Korea's government says about 180 people have been rescued so far but 295 remain unaccounted for and a massive rescue operation is underway.
The ferry, which was carrying hundreds of schoolchildren and their teachers, was sailing to the southern island of Jeju.
The 338 pupils and teachers onboard the ferry, Sewol, were from Danwon High School in Ansan, near Seoul.
It sent a distress call at 9am local time on Wednesday morning as it began listing to one side.
Within just two hours it had completely capsized, with only the front part of its hull above the water.
The rescued are being taken to the nearby Jindo Island, where medical teams await them and they are being looked after at a school gymnasium.
Fishing vessels rushed to the scene, managing to rescue many passengers before emergency teams arrived.
AP reported that a total of 18 helicopters, 87 rescue boats and 160 divers rushed to the scene to help. Injuries are said to include burns, hypothermia and fractured bones. 
The US Navy has sent its amphibious assault ship USS Bonhomme Richard to help in the search and rescue operation.