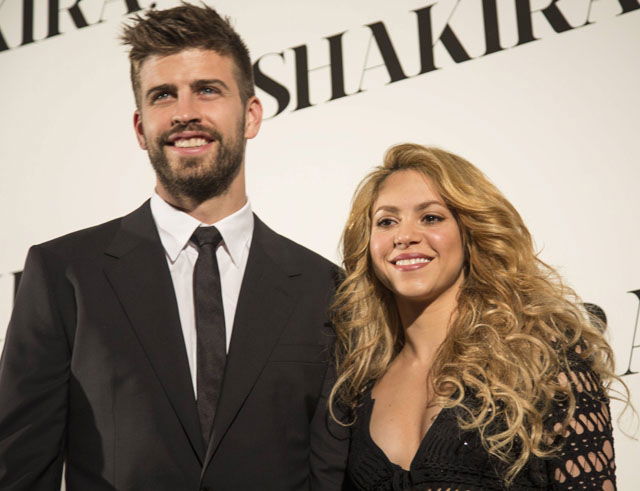 Colombian singer Shakira thinks she will one day be the first lady of Barcelona when her boyfriend and FC Barcelona player Gerard Pique becomes the president of the club.
Team centre back Pique commented a few months ago on his ambitions for the future, saying: "Who knows, maybe I'll become the president of FC Barcelona one day."
And pop star partner Shakira has added to the speculation by saying in an interview with Bocas magazine: "I think that Gerard will someday be president of Barcelona and I will be the first lady of Barca."
However, the big dreams for the future have little chance of coming to fruition yet as Pique, at only 26, is at the peak of his game and probably won't be moving to the boardroom any time soon.  
The defender will play tonight (Wednesday) in the Copa del Rey final with Real Madrid.
Also, with Spain being the current world and European champions the national team will be eager to defend their crown in this summer in Brazil for the World Cup.