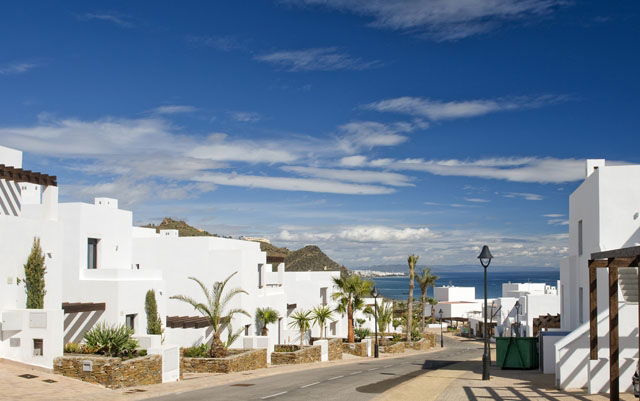 The Guardia Civil have arrested seven members of a gang responsible for burgling 45 homes in coastal developments in Almeria, Vera, Garrucha, Mojacar and Turre.
The homes were predominantly used as holiday accommodation or second homes by their owners.
The Guardia Civil began the first phase of the investigation in October 2013, analysing the series of burglaries in the area.
Throughout the process, the team examined patterns and common features in the robberies, confirming the existence of an organised group.
The first phase continued until February 2014, when the team were confident they had enough information to full identify all members of the group.
The second phases consisted of arresting all seven identified gang members in a coordinated attack in multiple stages.
All seven arrested are proved to have been fully active and instrumental to the robberies, forming an organised and developed hierarchical structure, with divisions, specific job roles and a coordinated plan of activities.
The leader designated objectives and targets for the criminals, and took charge of the overall plan of activity.
There was also a supervisor, who was responsible for liaising with the leader and the group, providing security cover to avoid detection during the robberies, as well as organising those with the abilities to disable alarm systems.
Four gang members were responsible for surveillance, highlighting particular properties and their owners. In some cases, these four individuals were also responsible for carry out the robberies.
The organised gang also had one person directly responsible for receiving most of the stolen property, and for distributing it afterwards.
The seven gang members between them had formed an organised, diligent and well researched plan for raiding the properties, and the organisation was one that the Guardia Civil were keen to disband and prosecute.
During the six months of research, the Guardia Civil has collated and organised important information, concentrating on the gang members involved, whilst also confirming their participation in the 45 robberies in homes between October 2013 and February of this year.
This culminated in the multiple arrests, and the recovery of a number of stolen items in two of the homes raided. They also discovered tools and objects specifically used to facilitate the burglaries.
With this organised investigation, the Guardia Civil were able to completely dismantle the group, ending the spate of robberies, which had left the populace of the areas affected reeling.
The Guardia Civil has passed all relevant information to the court whilst the detainees await trial