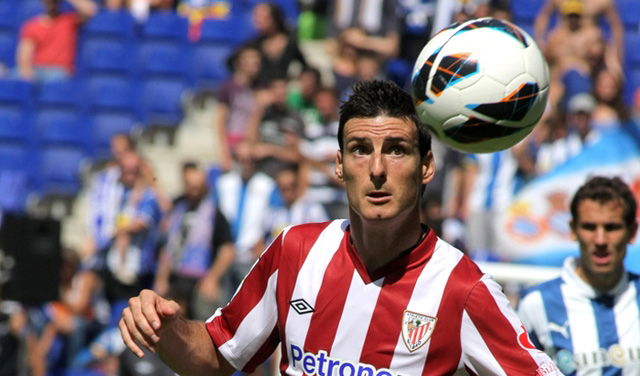 Last night (Monday) saw Malaga lose to Bilbao, with the latter team continuing confidently on its march towards UEFA Champions League football next season with a dominant 3-0 home victory.
Basque club Bilbao dominated the match, which was held at its New San Mames Stadium, with Malaga unable to offer much in the way of resistance to the attack.
Bilbao's Aritz Aduriz scored his first goal just four minutes into the game, and then got in a second minutes after half-time, sealing the deal with the help of a pass from Susaeta.
Due to a failing on the part of Malaga's Willy Caballero, Bilbao's Ander Herrera scored in the 62nd minute, ensuring that Ernesto Valverde's side would be triumphant and Schuster's Malaga side wouldn't get a look-in.
Bilbao had full control over the game, with dominant possession, good defence and a strong offensive ensuring their success.
The goals increased Aduriz's team-leading tally to 15 goals in league games this season and the win reaffirmed Bilbao's hold on Primera Division fourth place.
The striker is now on his 12th goal of the year, making him the second most prolific player in the league since the start of 2014, behind Barcelona's Lionel Messi.
If the good luck – and great playing – continues, Bilbao may see a return to the Champions League for the first time in 18 years.
Following the match, which was Malaga's 15th defeat of the season, the southern club remain in 11th place, seven points above the relegation zone.
Sevilla trail six points behind Bilbao, in fifth place, while usual contenders Real Madrid, Barcelona and Atlético Madrid lead the way in the top three.