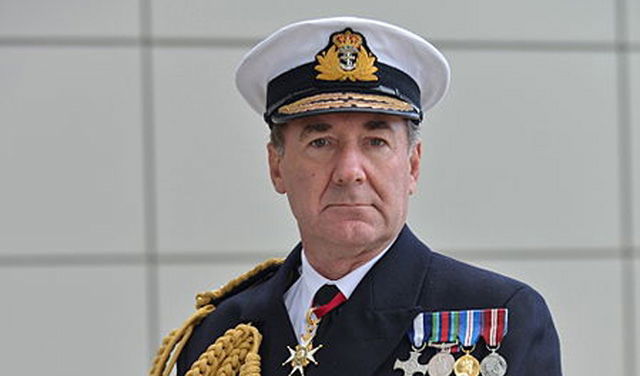 According to the head of the Royal Navy, Scottish independence would damage the "very heart" of Britain's maritime defence force.
Admiral Sir George Zambellas wrote in UK newspaper the Daily Telegraph:
"I believe that independence would fundamentally change maritime security for all of us in the United Kingdom and damage the very heart of the capabilities that are made up of the Royal Navy, the Royal Marines, the Royal Fleet Auxiliary and the Fleet Air Arm.
"While the continuing United Kingdom would eventually adapt and cope, the deeper impact would be felt in Scotland, which would no longer have access of right to the security contribution of one of the finest and most efficient navies in the world."
Zambellas argues that an independent Scotland's "claim on the Royal Navy would greatly weaken the carefully evolved 'whole', as bases, infrastructure, procurement, spares, personnel and training face a carve-up".
Critics of the idea of an independent Scotland say Britain would be worse off as naval bases and infrastructure would face becoming divided up, weakening the entire country's defence system.
UK Defence Secretary Philip Hammond, who is in Glasgow today (Tuesday) has previously said that an independent Scotland would lead to "long and protracted negotiations" over defence issues such as the Trident nuclear weapons programme.
Scotland is set to hold a referendum on independence on September 18.
 Admiral Sir George Zambellas warns of a "less efficient" Royal Navy