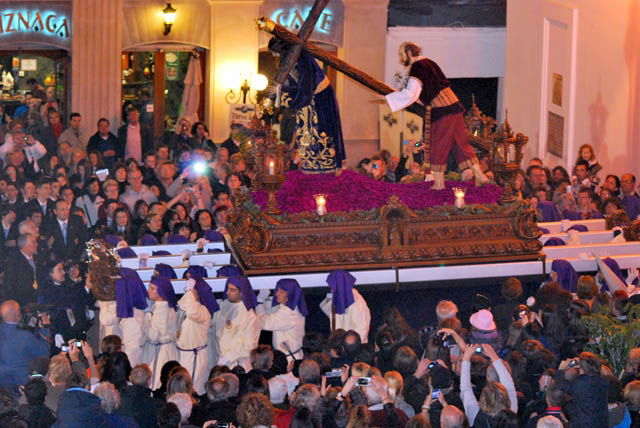 239 police agents will protect Nerja during the Easter celebrations.
Jose Miguel Garcia, local police delegate, has announced the special security measures that are in place for the Easter celebrations, namely an increased force and more patrols, not just around the centre but also in the areas of town which will be deserted during the processions.
Garcia went on to detail that the procession days will have greater security measures in the form of a minimum of five agents per shift and up to 15 for the really big processions.
Garcia was quick to point out that the police will not be neglecting other areas of security while looking after the processions and that they would receive a helping hand from the Guardia Civil, Civil Protection and life guards on the beaches.