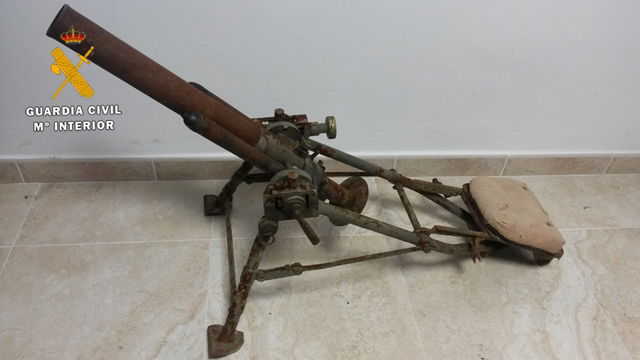 A mortar from the Spanish Civil War was located in the basement of a house in Guaro.
There was also a wooden crate containing ammunition.
The tenant said that he had found it when he was sorting through old furniture and building materials and alerted the Guardia Civil. The owner of the house is deceased.
The weapon was made in Vizcaya and copies a model of a 50mm calibre mortar made in the UK for the First World War. It is rusty, but otherwise in perfect working order.