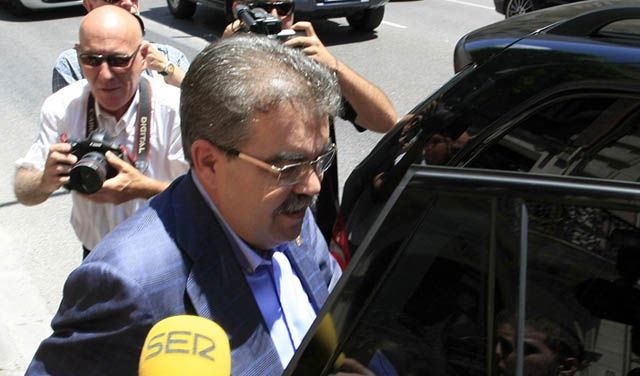 The ex-president of Valencia football club, Juan Soler, has been arrested for trying to kidnap another of the club´s ex-bosses, Vicente Soriano.
The National Police detained Soler and two other men for allegedly planning the kidnapping, the aim of which was to get money from Soriano.
The latter owes €80 million to Soler, following a deal to buy his shares in the club.
Police discovered the kidnap plan and have assembled a great deal of evidence surrounding the case.
Several Columbian hit men were contracted to carry out the work, which involved breaking into Soriano´s home, forcing him to empty his safe and then taking him abroad to gain access to the funds which he is thought to hold in foreign accounts.
Since the Columbians had already arrived in Valencia and everything pointed to the kidnap being imminent, the police decided to intervene and bring Soler and his co-conspirators in for questioning.
All three have now been released on charge but are not allowed to leave the country. Soler claims he is innocent.