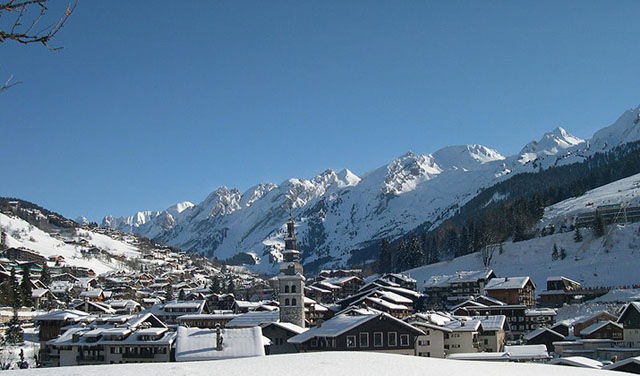 A British skier has died in the French Alps after falling and hitting his head on a rock.
The accident has echoes of the Michael Schumacher December 29 2013 Meribel resort accident.
The F1 star has been in a medically-induced coma ever since suffering from a serious brain injury, despite the fact he was wearing a helmet.
The latest skiing accident happened yesterday (Thursday) afternoon in the resort of La Clusaz, on an 'easy' blue run.
The man, 51, who has not been named, fell some 17 feet before hitting his head.
He suffered a serious head injury and was evacuated from the scene by emergency helicopter. He was taken to a hospital in Annecy, but died from his injuries on arrival.
This month Schumacher's agent has reported that the F1 champion has been showing 'moments of consciousness' as he is gradually withdrawn from the medically induced coma.