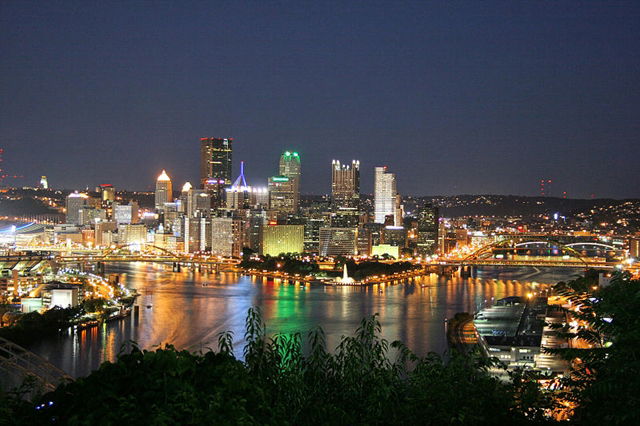 A teenager in America has stabbed 20 fellow students outside a high school in Pennsylvania.
Reports indicate that four people are seriously injured while the other victims are stable.
The attack took place at around 7.20am local time at Franklin Regional High School in Murrysville, which is around 15 miles east of Pittsburgh, PA.
Several helicopters were used to fly injured students to nearby hospitals. Reportedly, all victims are expected to survive.
Dr Chris Kaufman, at Forbes Regional Medical Center, said that two of the victims were undergoing surgery and another also suffered life-threatening injuries.
Dan Stevens, Westmoreland County emergency management spokesman, confirmed that four people were seriously injured in the attack.
Mr Stevens said that some of those injured suffered cuts and scrapes that are fairly superficial as they attempted to flee the scene.
The male suspect has been taken into custody and is currently being questioned.
The high school was put on lock-down immediately following the incident, with students kept there as officials double-checked the premises.
The school has shared a message on its website. It says: "A critical incident has occurred at the high school.
"All elementary schools are cancelled, the middle school and high school students are secure."
American schools have seen a number of violent incidents over the years, including shootings, stabbings and bomb threats.