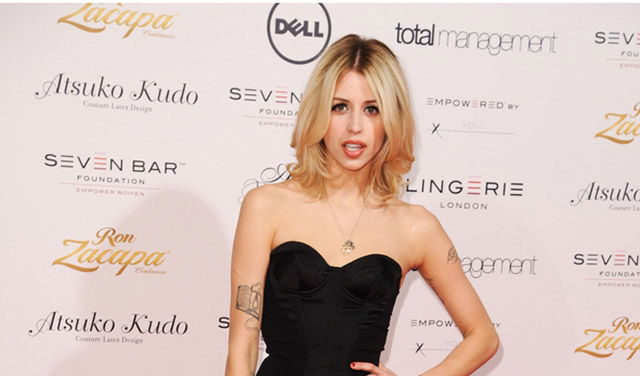 Updated: Peaches Geldof, daughter of Boomtown Rats singer and Live Aid activist Bob Geldof and Paula Yates, has died at the age of 25.
Police were called to an address in Wrotham, Kent, today (Monday) and a woman was pronounced dead at the scene by paramedics.
Peaches had tried her hand at modelling, TV presenting and journalism.
She leaves behind two sons, Astala, one, and Phaedra, who will turn one later this month, as well as her husband, musician Thomas Cohen.   
A Kent Police spokesperson said: "At this stage, the death is being treated as an unexplained and sudden."
Geldof lost her mother, Paula Yates, when she was just 11 years old. The former model and TV presenter died of a heroin overdose in September 2000.
Peaches has had a reputation as a wild child over the years, and has long been linked to drugs.
In 2008, Peaches was questioned but not charged after being seen offering money to a drug dealer. Two months later, she was treated by paramedics after an overdose and was believed to have stopped breathing for several minutes until she was revived.
In August 2008, Peaches admitted she took drugs, but argued: "It's something people go through in their lives, especially growing up in London."
Friends and fans took to Twitter to share their condolences. BBC Radio 1 DJ Fearne Cotton tweeted: "I'm beyond shocked and saddened to hear about Peaches. Can't quite digest it. Thoughts and so much love to the family."
In a statement Bob Geldof said: "Peaches has died. We are beyond pain. She was the wildest, funniest, cleverest, wittiest and the most bonkers of all of us.
"Writing "was" destroys me afresh. What a beautiful child. How is this possible that we will not see her again? How is that bearable? We loved her and will cherish her forever. How sad that sentence is.
"Tom and her sons Astala and Phaedra will always belong in our family, fractured so often, but never broken."