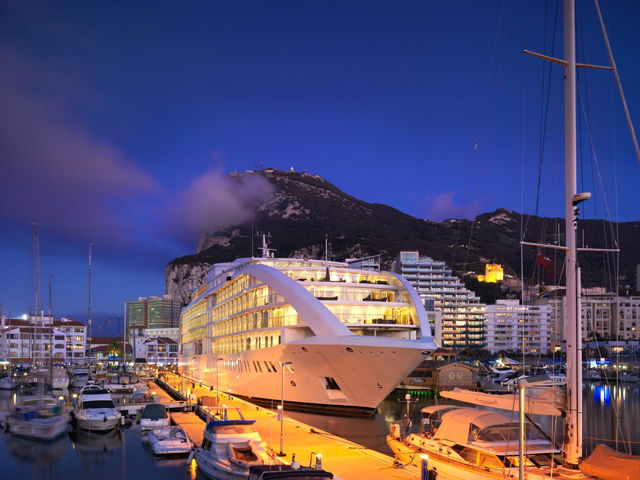 The world's first five-star yacht hotel, Sunborn Gibraltar, is now open for business in Ocean Village.
Its curtain-raiser coincided with the official start of European summertime.
Sandra Lamplough, Marketing Manager for Ocean Village, says, "The opening of Sunborn Gibraltar is perfectly timed for us.
Not only are the promenades of Ocean Village getting busy with footfall en-route to wine, dine and overnight in five-star style, we're also seeing a number of other projects come to fruition including additional berths, office space, new eateries and bars, and the now customary summer live music programme on Leisure Island.
Channel 5 is deliberating a third series of the documentary Gibraltar: Britain in the Sun which received higher than expected ratings and audiences of up to 1.9 million viewers."