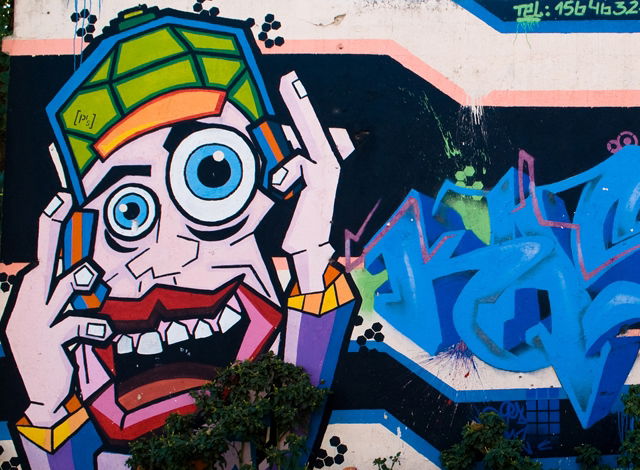 Four youths have been detained by the national police in Almeria capital for spray painting in several parts of the city.
Two plain clothes policemen surprised one graffiti artist as he was painting a cash dispenser on Maestro Street at 5 am, he had eight cans of paint with him in a rucksack which the police confiscated; his tag read: "Crem de la Crew 20A".
The same morning another three youths, among them a minor, were found painting a kiosk in Santos Zarate Street and a phone box in Santa Rita Square.
Police confiscated all 14 cans of paint they had with them. At the time they were apprehended they were in the process painting their tags; "Asco", "Pobok", and "Sepe", other examples of these tags are now being attributed to the same artists as a tag is a graffiti artist's way of signing their work.
All four youths stand accused of damaging urban furnishings and defacing the city's walls.